Paring Chisel 1 1/2''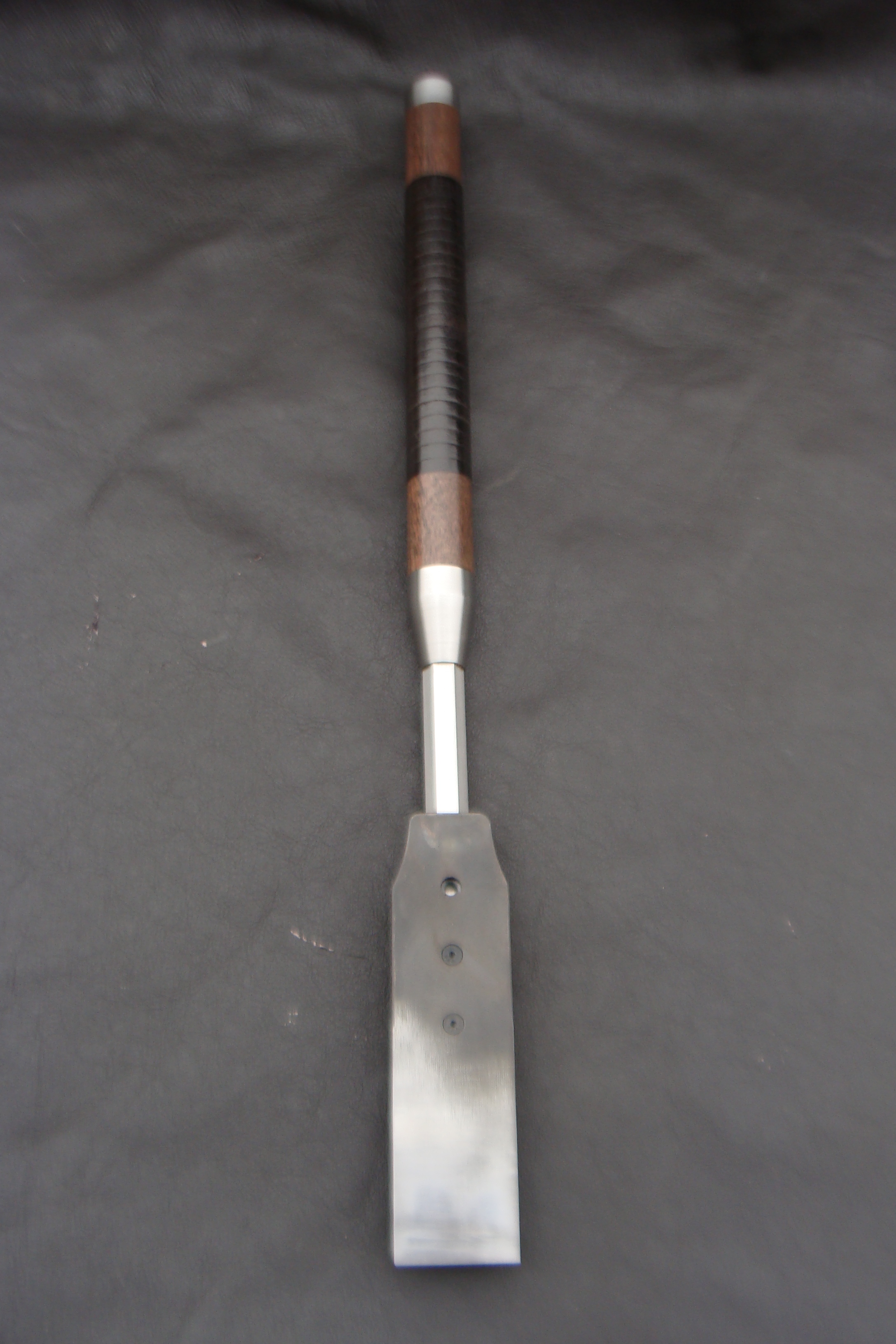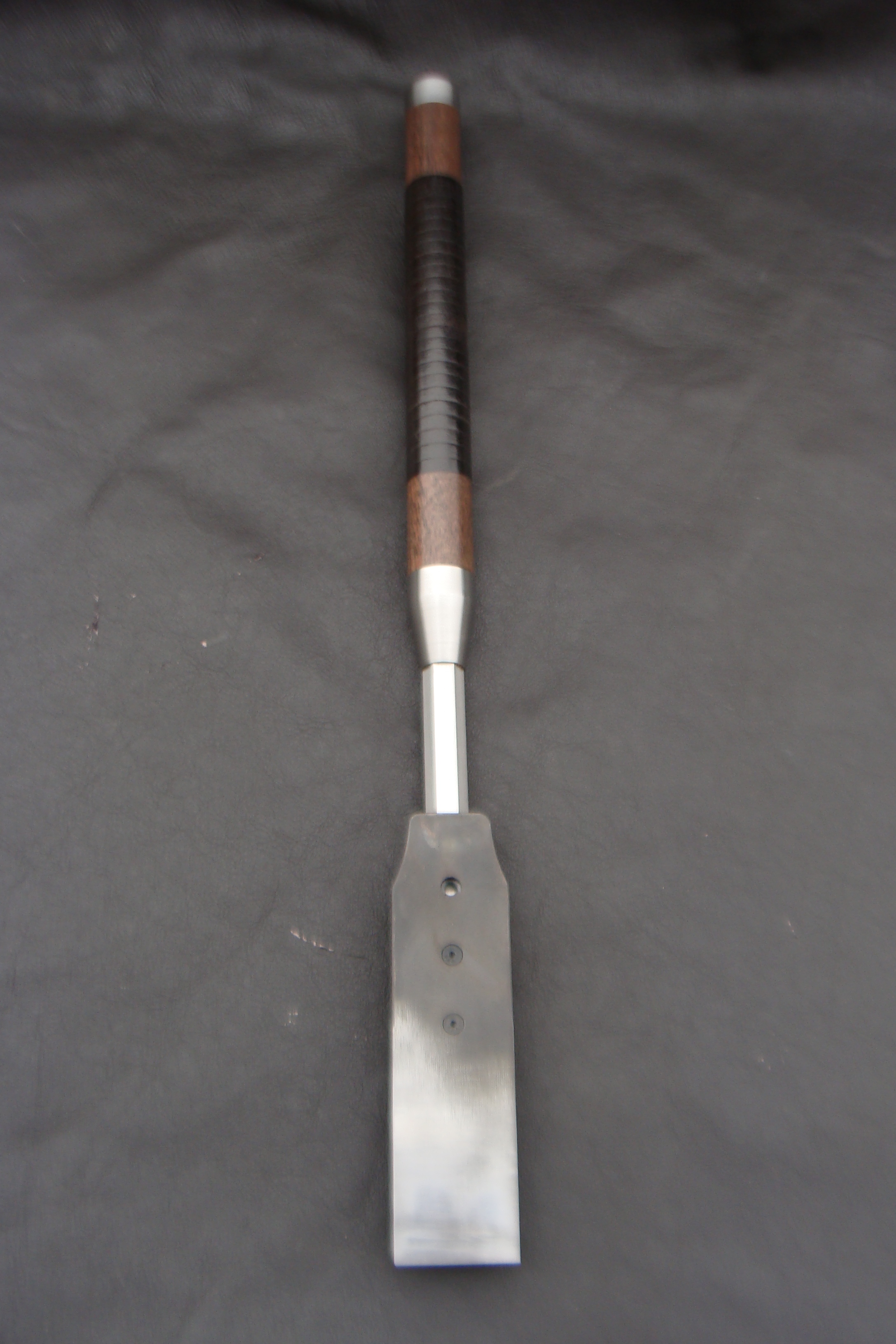 sold out
Paring Chisel 1 1/2''
1 1/2'' O1 Blade
18 1/2'' Overall Length
Stainless Steel Body
Leather Wrapped Walnut Handle Over Continuous Stainless Steel Shaft.
A heavy paring chisel... or, if you will... a furniture slick. Ya, I made that term up.
As a life-long woodworker, I had never used a slick until I began timber framing. I fell in love. These chisels are scaled down from the timber monsters. They're more appropriate for paring larger scale, furniture joinery.
They are heavy, and nicely balanced. Best of all... the blades are easily removable. The one annoyance of large chisels, is that they are awkward to re-sharpen. With this one, you can pop the blade off and sharpen it as you would a plane blade.